Kabbaland, Ecovillage in Israel
Kabbaland is an ecovillage in the woodlands around Jerusalem, a completely alternative model of society based on Kabbalistic principles, that will play the role of a mediator in the peace-making process in Israel and the Middle East.
Kabbaland is an ecovillage inhabited by a community of Jewish people who belong to very diverse religious, ideological and political movements.
The ecovillage is intended as a laboratory for a new kind of society, completely alternative, conceived on the sephirotic model, from which is permanently banned any concept of private property and the old monetary system is to be replaced by a system of free access to goods and to common resources.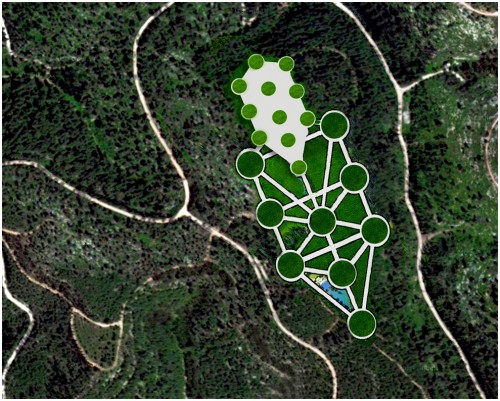 © Kabbaland Project by Shazarahel – Legal Deposit 000099752